Above: Ice Invaders (Fred; $7.99)
There has been a pervading trend at the last few major gift fairs (in both New York and Hong Kong) and that, my friends, is silicone ice cube trays. The material lends itself enviably to the product, as it can be easily molded into anything you can dream up. So with a burgeoning fad in mind  (and in the spirit of summer's imminent arrival), we've compiled a list of 21 of the hippest ice cube trays available.
While the good folks at Fred have the market cornered pretty well, there's always room for new ideas. If you have one, please leave a comment below. Who knows? We might just end up making it (with some profit and credit going your way of course).
*There's also a bonus World Cup-inspired tray at the end, so make sure you scroll the whole way!
[Ed. Note: Hat Tip to Toxel for running a similar story in 2009. I promise this post was conceived independently and before seeing yours.]
Brain Freeze Ice Cube Tray (Fred; $7.99)
Cold Blooded Vampire Teeth Ice Cube Tray (Fred; $7.99)
Stone Cold Statuesque Ice Tray (Fred; $7.99)
Minifigure Ice Cube Tray (LEGO; $7.99)
Fossil Iced (Fred; $14.99)
Gin & Titonic (Fred; $6.99)
Bone Chillers (Fred; $5.99)
Ice Blox (Think Geek; $7.99)
Frozen Smiles (Fred)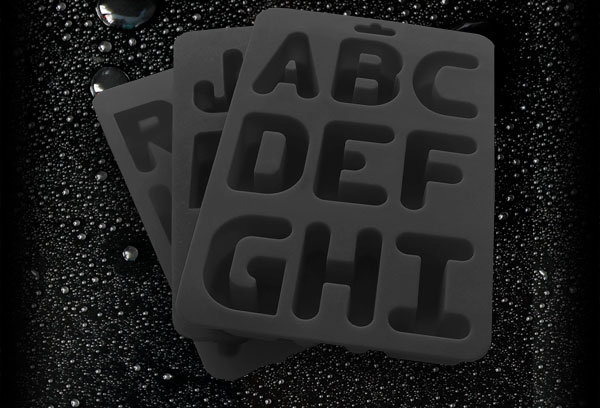 Alphabet Ice (Suck UK; $30.00)
Cool Beans™ (Fred; $7.99)
Shark Fin Ice Cube Tray ($9.99)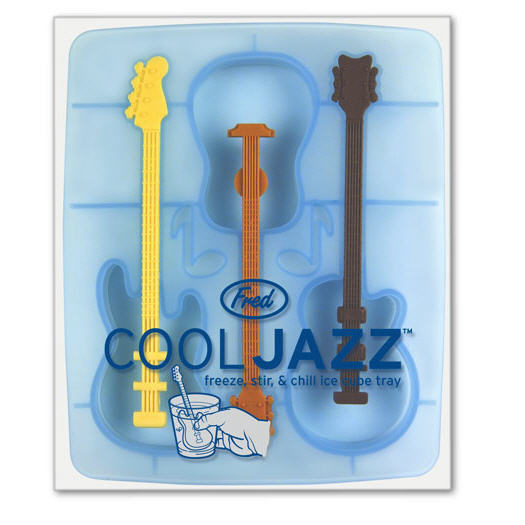 Cool Jazz Ice Stirrers (Fred; $7.49)
Pi Symbol Ice Cube Tray (Think Geek; $8.99)
Cool Jewels Ice Tray (Fred; $6.99)
Bullet Ice Cube Tray ($11.50)
Chilly Peppers (Fred; $7.49) — This one's not reaaallly a tray…but still cool!
Global Warming Ice Cube Tray ($9.00)
Frozen Assets Ice Cube Tray ($9.00)
Beatles Yellow Submarine Ice Cube Tray (Retro Barware; $15.00)
BONUS: Sphere, Soccer Ball, Snowflake and Molecule Ice Cube Maker (Japan Trend Shop via Cool Hunting; $186.00)